Is it Controversial to ask about Torture?
Mood:
quizzical
Now Playing:
Media Spins Torture issue into acceptable Military behavior
Topic: Torture & Abuse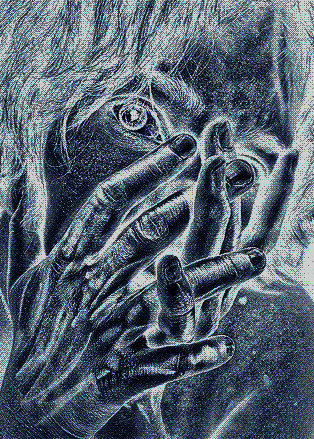 The following quote in bold is part of a short comment and forum on really a GREAT website I enjoy reading
Alternet.org
....which brings up the point:
Should the U.S. military be engaging in torture? Evidently, such questions are now controversial. That should tell us something about the news media's current political climate in the United States of America.
Huh ??
That should tell us something about our news media's current political
spin
. Ummm can I interrupt and be quoted for the record, that
Torture
is Friken Wrong, no matter who, what, when & where! There is no controversial to any of this?! Its....
Not Acceptable
Period!
(The fact that we continue to violate human lives and law makes us some pretty dumb fuckers!) geee wizzz! I am ashamed and pissed!
I can not believe that our country would side-step the Geneva Laws and continue to do this type of abuse and show/hide such a disregard for Human Life! ....but Hey! beings
"Sleeping America"
doesn't follow or understand torture and Cheating, and Liars and Media~Spin all-to-well.... I guess this blatant abuse of Human Life(s) is to be expected.
I mean we are trying to stop terrorism right? Well isn't this a form of Terrorism? This cat and mouse hit the prisoner and say "prove it?" is really demented.
Go back to sleep America its just some 'Other Fathers Son' being torured
....ok end of my quote for the record!
Looking back on the 1960s, it's notable that the wisdom of those civil rights laws is now accepted by almost the entire political spectrum. "Controversial" issues became non-controversial when advocates of human-rights positions were able to get appropriate measures enacted into law.
In a sense, for human rights, we can gauge the progress of our society by assessing what has been settled and what is in open dispute.
So, today, what are we to make of the fact that torture is controversial?
Posted by joe-anybody at 9:33 PM PDT
Updated: Wednesday, 5 October 2005 12:45 AM PDT